Automate your project portfolio with Smartsheet Control Center.
Control Center builds on the core value of Smartsheet to deliver project consistency, visibility, and processes at scale by automating project creation, managing change, and aggregating portfolio analytics.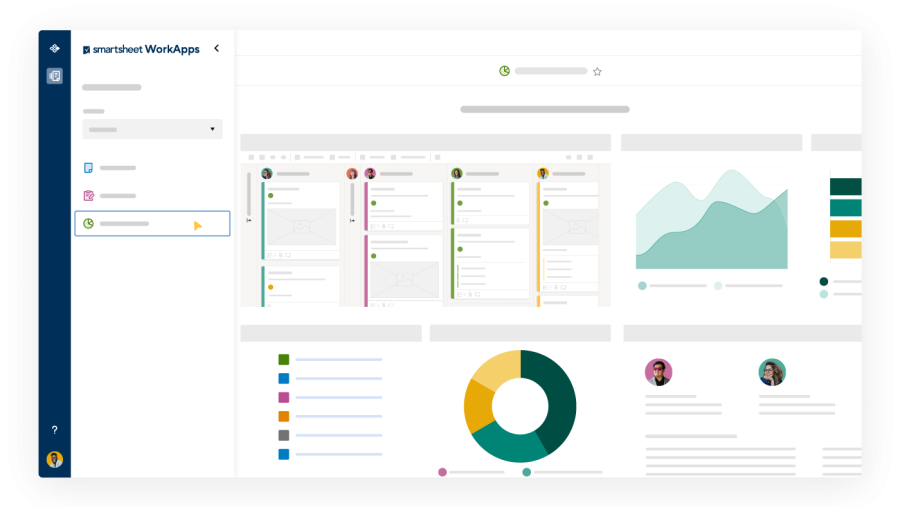 Streamlined team engagement
Execute on your entire portfolio of projects with tailored experiences for each team member- all in a single WorkApp.
Project intake
Centralize and manage the approval process for all new project requests.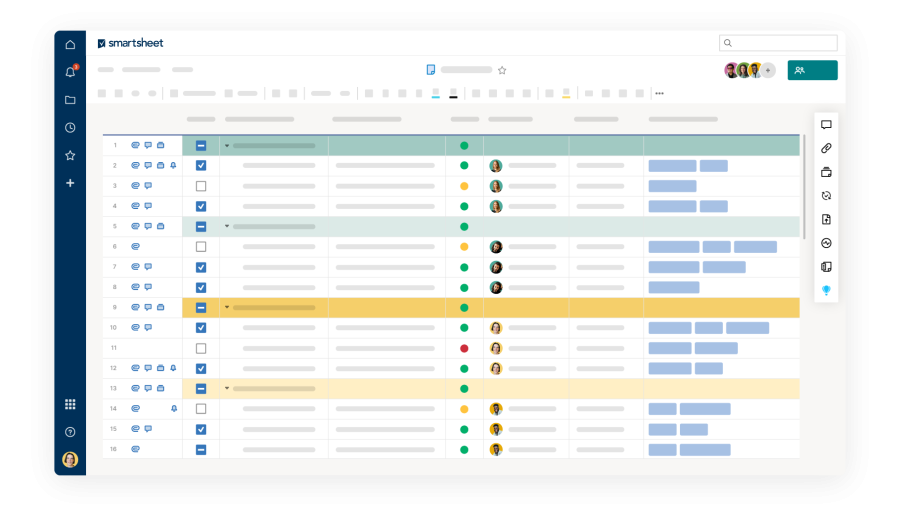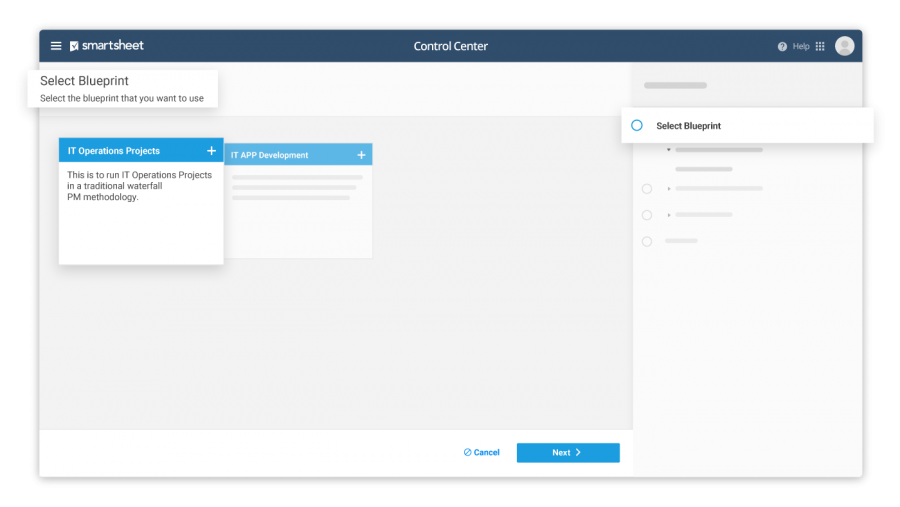 Standardized methodology
Drive consistency in execution and reporting with blueprints that automatically replicate workflows and project plans.
Automated provisioning
Create approved projects from a central console.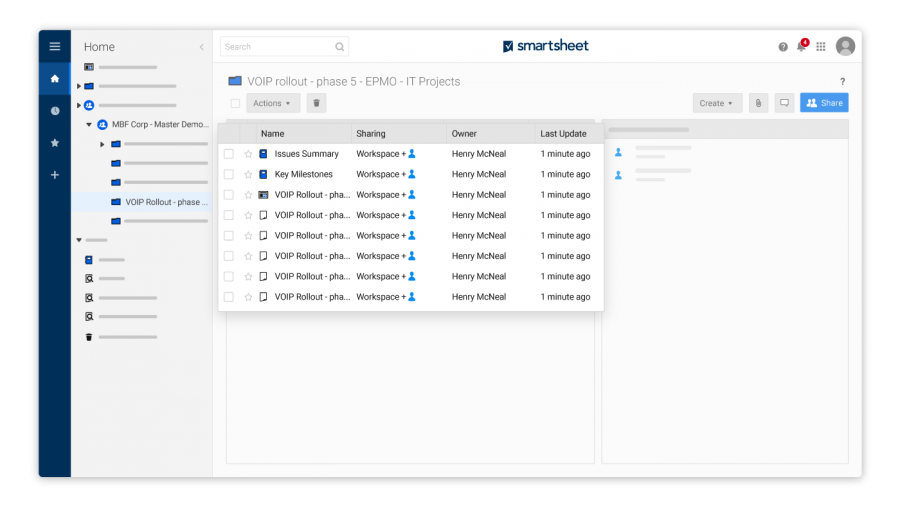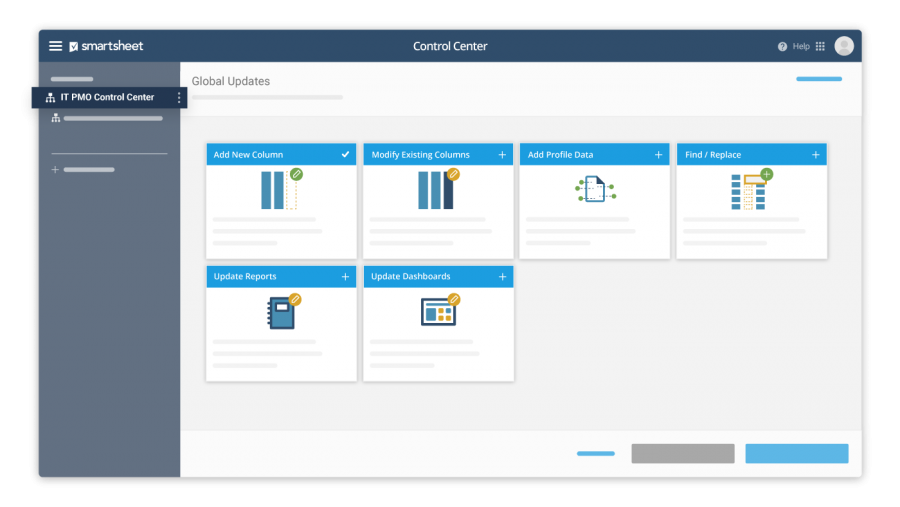 Change management
Automatically deploy changes from a central console to new and existing project plans.
Resource management
Connect resource plans to build the right team for the job and forecast hiring needs.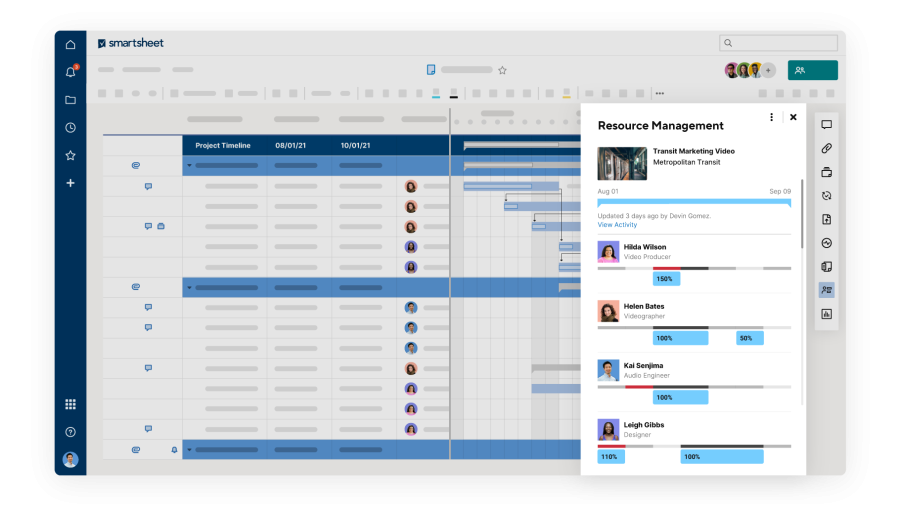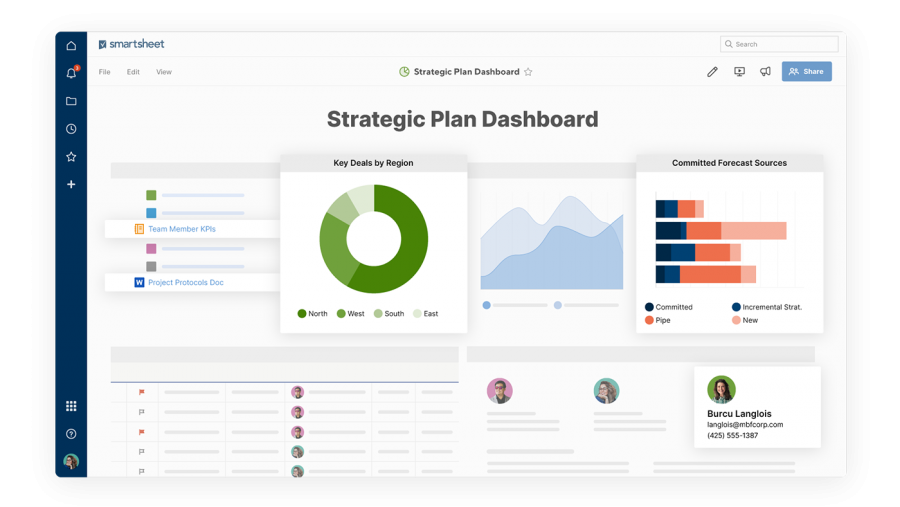 Portfolio analytics
Monitor the health of your portfolio to maximize results.