Achieve more, faster by building easy-to-navigate apps
With WorkApps, you can build easy-to-navigate apps in a few minutes using Smartsheet and external content like Tableau dashboards or Google Docs, all without writing a single line of code.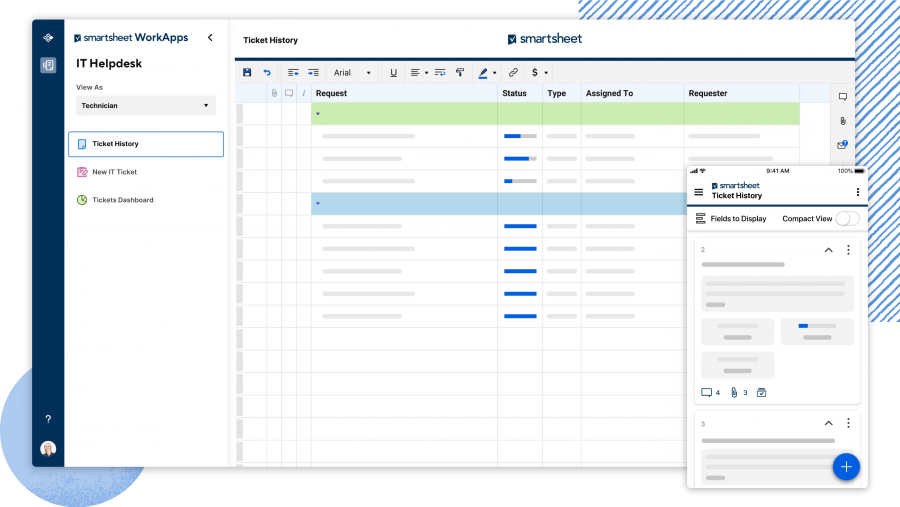 Streamline your work
Achieve more whether you are in the office, at home, on the road, or at the jobsite by using a dedicated app with all your work packaged together.
Purpose-built solutions to meet your unique needs
Gain the flexibility to build the apps your business needs. Start from your own Smartsheet solution or choose one of our WorkApps templates.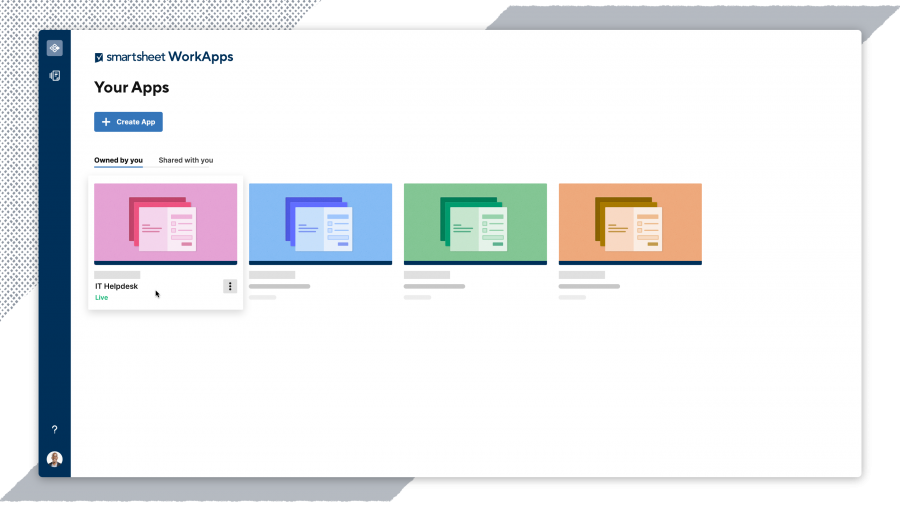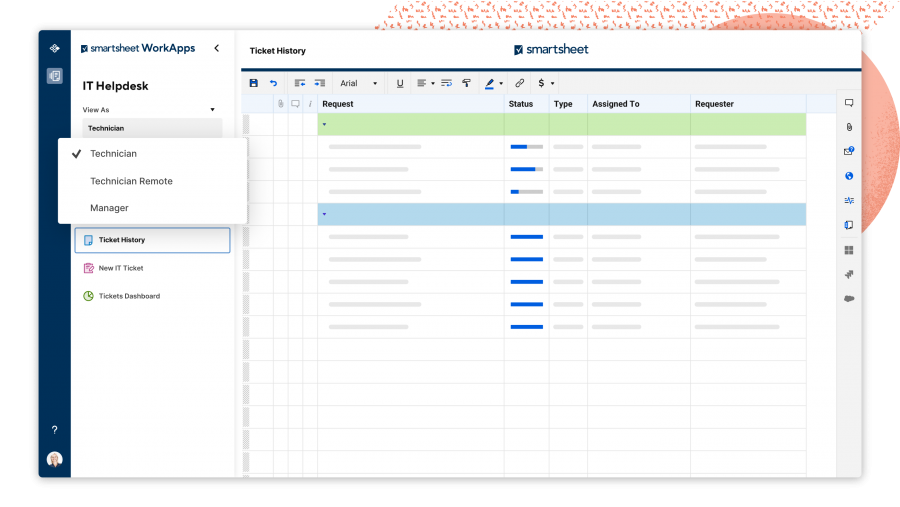 Tailor experiences for your team members
The app experience is tailored to each person's role on the team, and you'll work together from a single app using the same underlying datasets.
Personalize with branding
Personalized company branding means the apps you build feel like an app built exclusively by and for your company.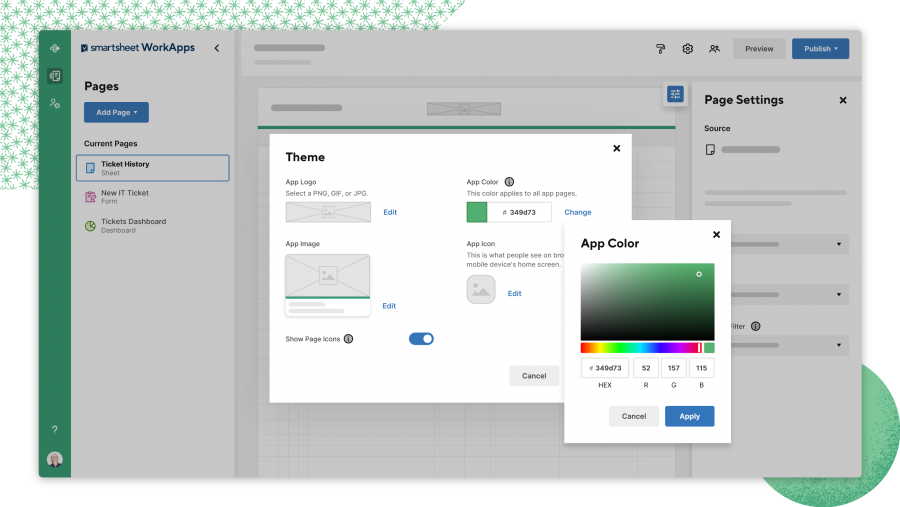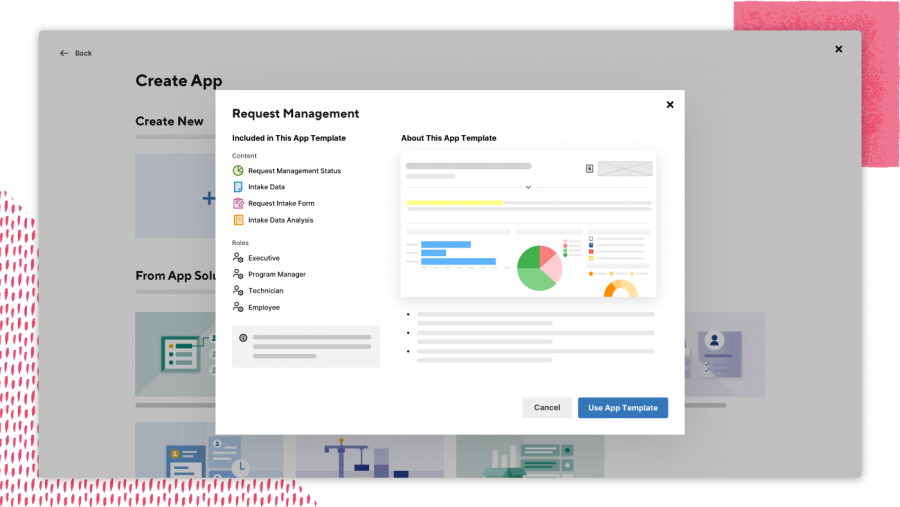 Scale with enterprise-grade security
Whether it's a small app to manage your team's weekly meetings, or a companywide app shared across teams in marketing, IT, operations, and sales, apps scale up or down based on the needs of your business, all with the same enterprise-grade, multi-level security from Smartsheet.