Visualize and act on all your data across platforms and systems
Data Shuttle by Smartsheet allows you to upload or offload your data between Smartsheet and your ERPs, CRMs, and databases. This allows you to automatically and seamlessly centralize your data into one source of truth — giving you the ability to make confident, real-time decisions.
Make confident decisions
Integrate your systems to create a common source of truth required to make data-driven decisions.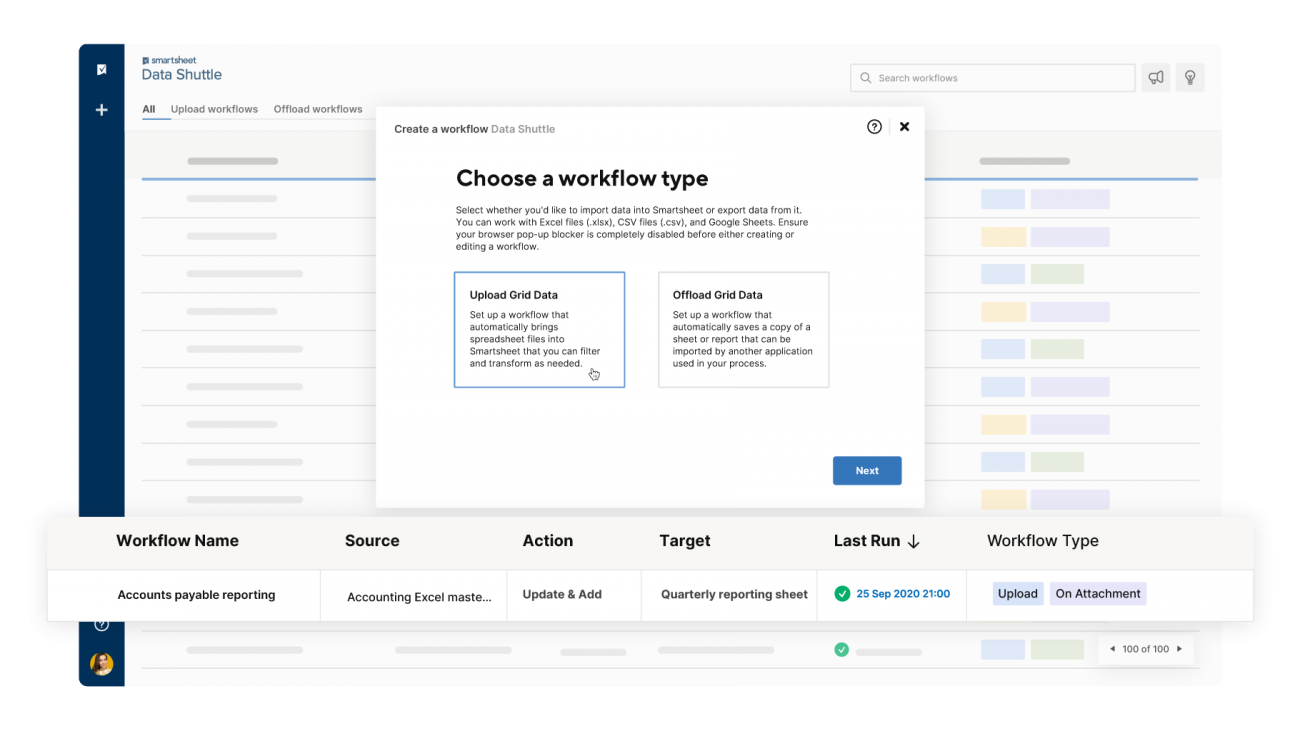 Automate routine business processes
Allow your team to do work that matters by ensuring the accurate and timely completion of routine data transfers.
Centralize your data across platforms
Ensure data alignment across multiple platforms for efficient and high-quality work execution.
Configure workflows to match your needs
Modify and build various workflows based on business and stakeholder needs without any technical skills required.
Operate efficiently
Deliver quality work faster by eliminating error-prone and time-consuming manual processes.