Unlock the potential of your people.
Resource Management by Smartsheet makes it easy to build the best team for the job, keep project schedules and budgets on track, and confidently forecast hiring needs.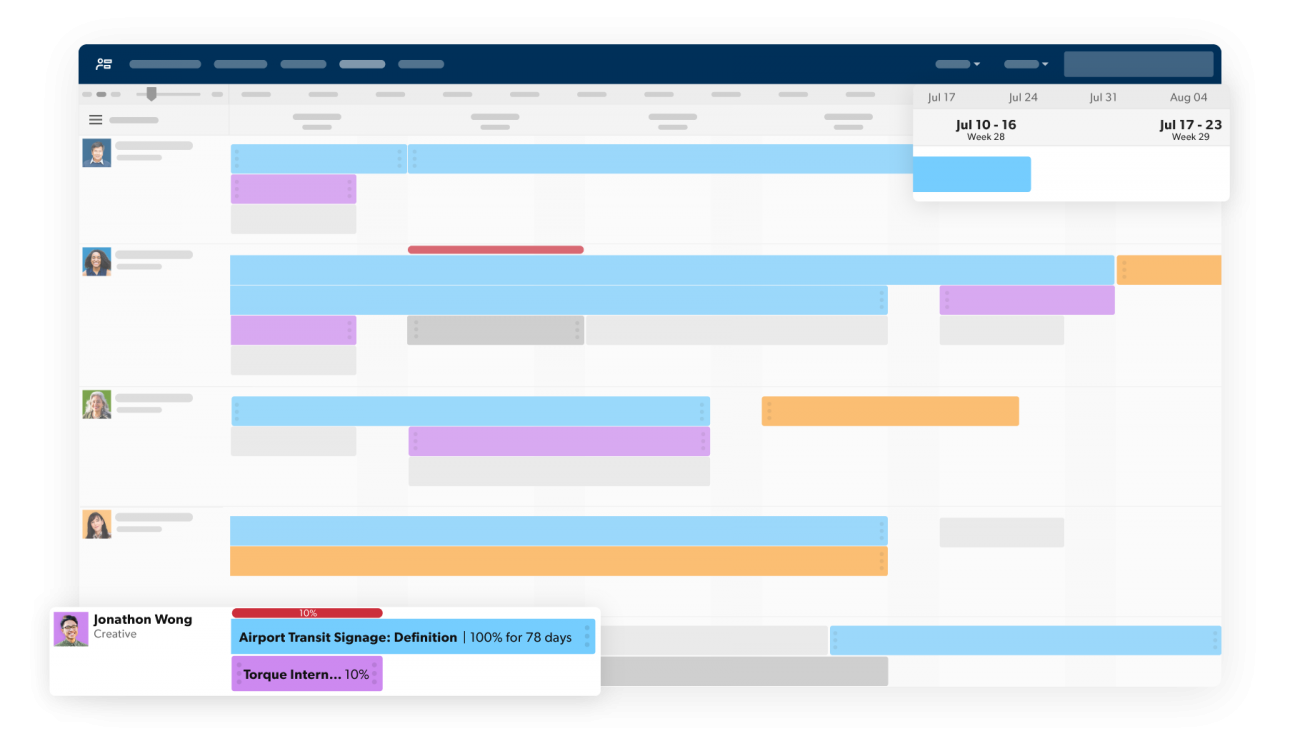 Simple resource allocation
Effectively find and schedule the best project team, resolve staffing conflicts in real time, and forecast hiring needs.
Accurate project planning
Look across projects and track multiple teams, confidently schedule projects based on your team's capacity, and forecast the project pipeline.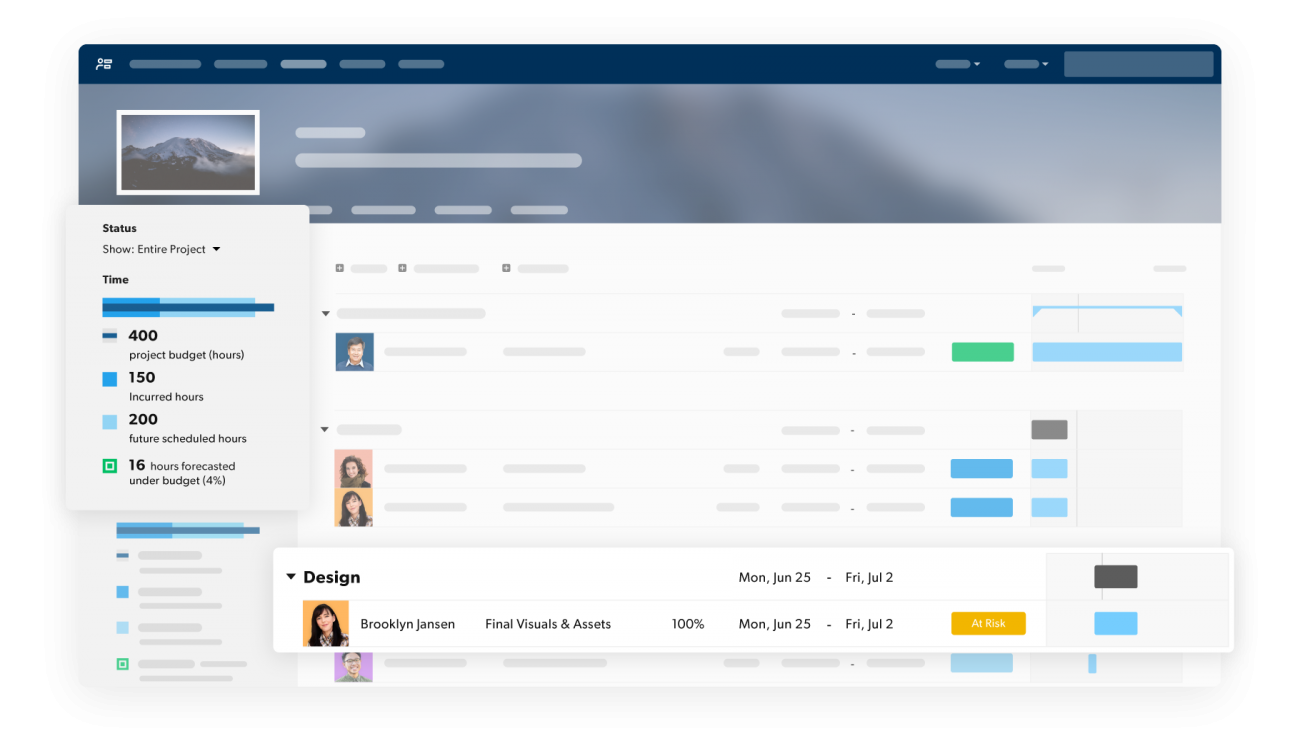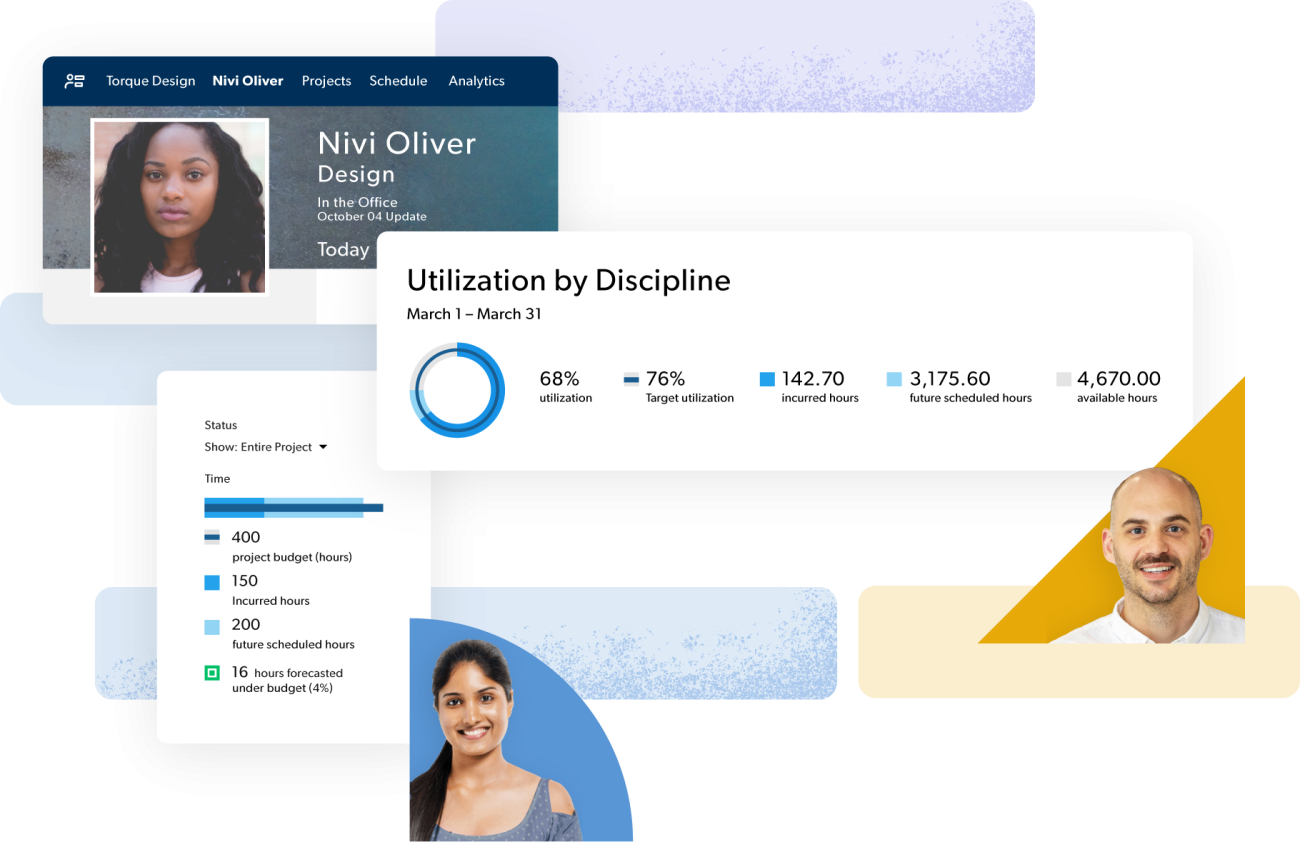 Effortless time tracking
Make it easy for your team to submit hours and keep them focused on what matters with pre-filled timesheets.
Dynamic reporting
Visualize complex data to spot project trends, understand performance across the business, and plan for growth.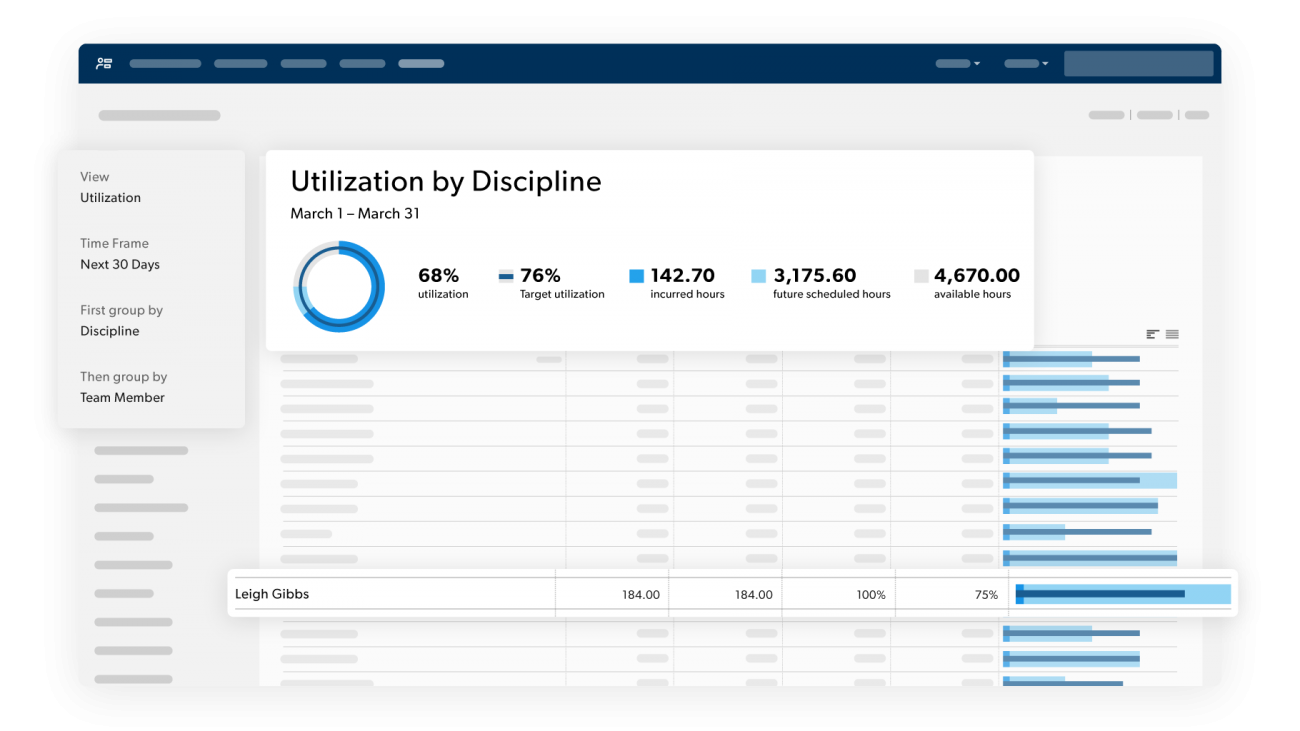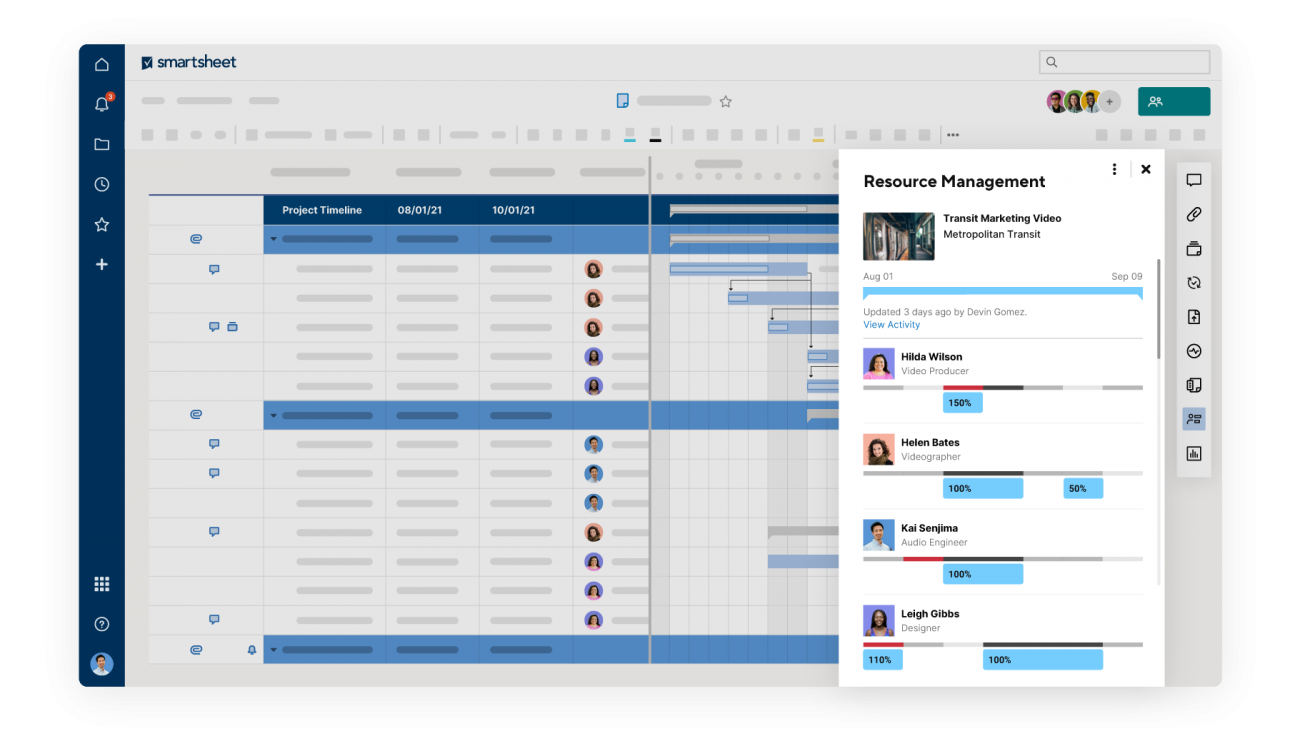 Integrate with Smartsheet
Leverage this Integration to allocate teams on work, adapt to changing project needs, and balance deliverables with availability.
Is Resource Management included in my Smartsheet license?
Resource Management is sold separately from Smartsheet as a premium add-on product. Customers can purchase standalone licenses to either platform, or co-term their contracts for a more seamless billing experience.
The Resource Management panel for Smartsheet is included at no additional charge for teams who have paid licenses to both Resource Management and Smartsheet.